The US/UK Exploratory Learning Partnership Project - Building a Field, is an initiate by Columbia College, Chicago
in collaboration with London international Festival of Theatre (LIFT).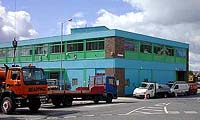 Access Space
RTI/Access Space are one of the UK arts organisations who have been chosen, as a host partner, for a visit from US Arts organisations. The visit will take place on 6th/7th and 8th of June at Access Space.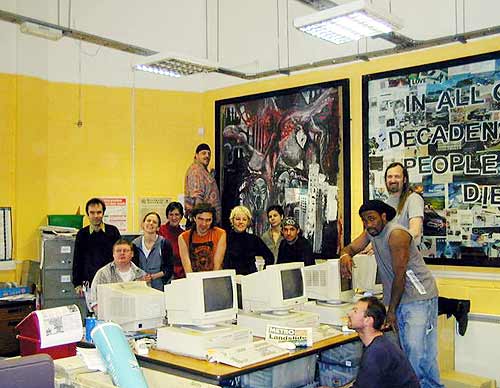 Users and hosts at Access/RTI joined by our US visitors


RTI/Access Space will be joined by representatives from Artists For Humanity, in Boston and California (Los Angeles),
and Street-Level Youth media from Chicago.
This web site has been set up to:
>>document the visit to RTI/Access Space through text and images
>>offer information about the exchange programs and it's intentions
>>link to the other organisations involves
<<US ORGANISATIONS>>