These are pictures of the work produced by during the painting workshop involving Access Space users and our US visitors. The walls in Access needed a change from the last exhibition, and as our visitor were used to painting on a large scale (roughly 6 foot square)....!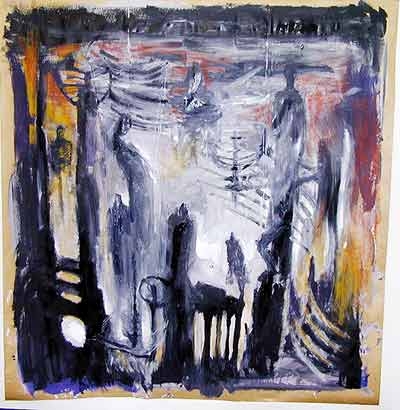 Carlos's work?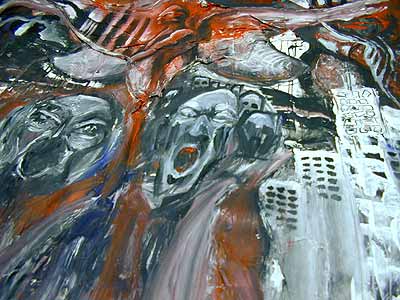 Carlos & Vicky (worked on this, not in the picture:)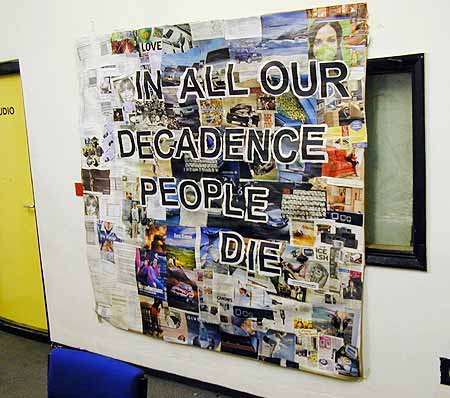 Piece by Andy & Mozaz from Urban Paranoia..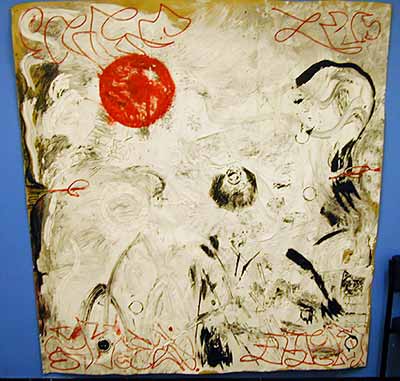 Piece by Susan, Lucia and Rob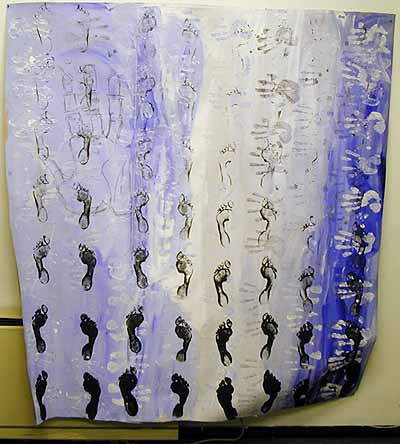 collaboration(someone's feet?:)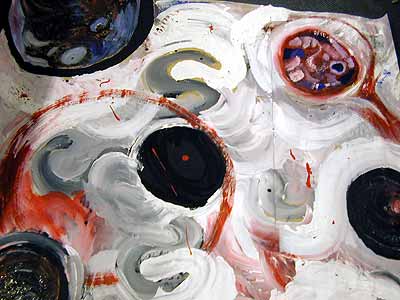 Susan, Lucia and Rob